Lee Jong Suk for 'TBJ'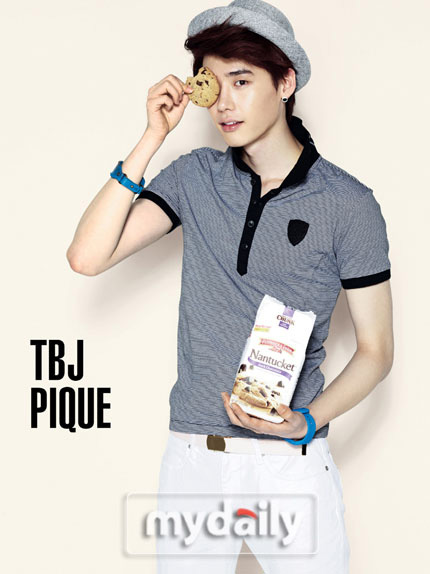 Secret Garden
's hottie,
Lee Jong Suk
, returned to his model roots recently by having a photo shoot for casual brand
TBJ
's 2011 S/S photoshoot.
With his delightful smile and long legs, he revealed his charms by
posing for several concepts, such as standing in front of a motorcycle
waiting for his girlfriend, and winking while holding a cookie.
After fans saw the pictures, they commented, "
His legs are selfish but his face is so cute! Lee Jong Suk is too handsome!
", "
Sometimes
he's innocent, sometimes he's manly and sometime he's playful. He's
like everyone's boyfriend, don't you see this is why I fell in love with
you?!
", "
Whatever he wears and however he poses, I can do nothing but praise him
".
The actor has received much love by playing the musical genius '
Sun
' in 'Secret Garden', and has recently been cast in the movie, '
Red Muffler
'.
Source: My Daily via NateCredits:allkpop.com
~~~~~~~~~~


tumblrtwitterfacebooklivejournal