Cast of MBC's "All My Love" take off for Saipan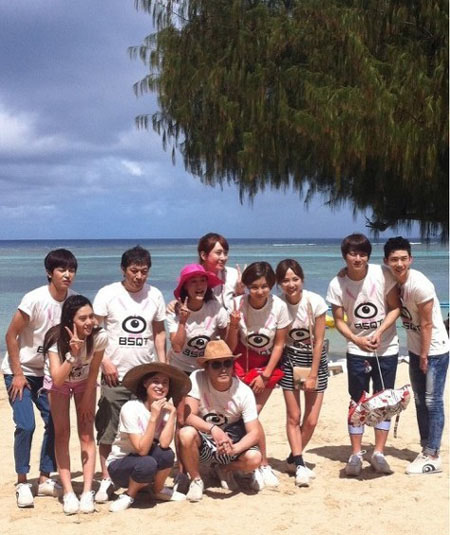 On May 21st, the cast of
MBC
's daily sitcom, "
All My Love
", took off for Saipan to film a special upcoming episode.
Jo Kwon
and
Doojoon
left a day later on the 22nd in order to stay behind for their MC duties and comeback stages respectively on
SBS
's "
Inkigayo
."
Cube Entertainment
tweeted a group photo of the team
together in Saipan, which definitely amplified the anticipation amongst
fans as to what will happen.
One broadcast representative revealed, "
They'll be staying for
about five nights and six days. Although we can't reveal details yet, it
will be an episode where love lines are able to develop."
With the drama being extended, the trip (although for work) is
definitely a much-needed vacation for the tired actors. Stay tuned for
more updates!
Source + Photos: ENews 24 via
Nate
Credits:allkpop.com
~~~~~~~~~~


tumblr
twitter
facebook
livejournal