Kawase Naomi to make film "3.11 Sense of Home" with international directors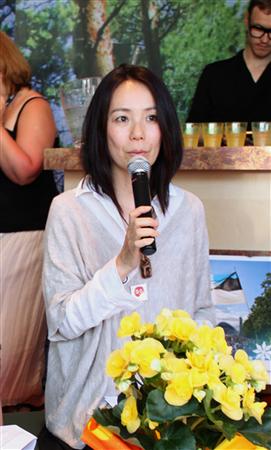 Director Kawase Naomi is currently at the 64th Cannes Film Festival for her movie, "Hanezu no Tsuki". On Tuesday, May 17th, she held a press conference where she revealed her plans to create a short film anthology with some of the world's top directors.
The title of the movie is "3.11 Sense of Home" and is dedicated to the victims of the Tohoku earthquake. Like the title, the theme is "home", which can be anything from one's native country or hometown, and of course, the importance of famly.
Kawase has also announced she has 8 directors on board but plans on having at least 20. Participating directors so far are Apichatpong Weerasethkaul (winner at last year's Cannes Film Festival's "Palme d'Or") from Thailand, Victor Erice from Spain, and Momoi Kaori from Japan. To match the date of the disaster, all of the participating directors, including Kawase, will each make their movies 3 minutes and 11 seconds long.
The plans for release will be exactly 6 months after the earthquake, on September 11th. The first screening will be at a local temple in Nara at 2:46 PM and will be screened in the areas that were effected by the earthquake.
Source: Sanspo
Credits:tokyohive.com
~~~~~~~~~~


tumblrtwitterfacebooklivejournal